A missing piece of quality control for solid biofuels is now being found
In the quality control of solid biofuels, techniques have been developed for many years to make it possible to analyze the moisture content of samples collected from loads immediately at the time of sampling or immediately afterwards. Especially here in the North, the biggest problem during the winter is the effect of snow and ice on the measurement results. In addition, the degree of difficulty is raised by the ever-changing measurable fuels, each of which must be calibrated to the measuring equipment separately. Now a solution is being sought in Finland with the help of two top professional companies.
There have long been two major problems with quality control of biofuels. The first challenge is to automatically take representative samples of each load and the second is to obtain real-time information on the moisture content of the material before unloading. Prometec, a Kajaani-based company which focuses on quality control of biofuels, has solved the first problems by launching a fully automatic sampling equipment that takes samples by drilling them out from each incoming fuel load. Prometec currently operates in three different countries. Now Prometec has focused on solving another major problem together with Puumit Oy, a Kuopio-based manufacturer of measuring equipment. Puumit's measuring device has been successfully tested in a pilot project in Kajaani throughout the winter and spring. Innovatively, combining measurement techniques, Puumit enables moisture analysis of samples collected with Prometec's Q-Robot sampler and obtaining results immediately after sampling before the truck leaves the sampling station. Thus, the driver can be instructed to drive to specific unloading locations depending on the quality of the fuel and real-time data on the moisture content of the load is provided to both the power plant and the supplier
Real-time measurement of representative samples
Unlike typical electromagnetic moisture measurement methods such as microwaves or radio waves, Puumit Oy utilizes the frequency range of the electromagnetic spectrum, where the permittivity of ice corresponds to the permittivity of water. Thus, with impedance spectroscopy, it is possible to accurately measure moisture even from frozen material. Utilizing machine learning methods and artificial intelligence, spectral analyzes can be performed individually for different biofuels. The method is also self-learning, which contributes to improving the accuracy and reliability of the method.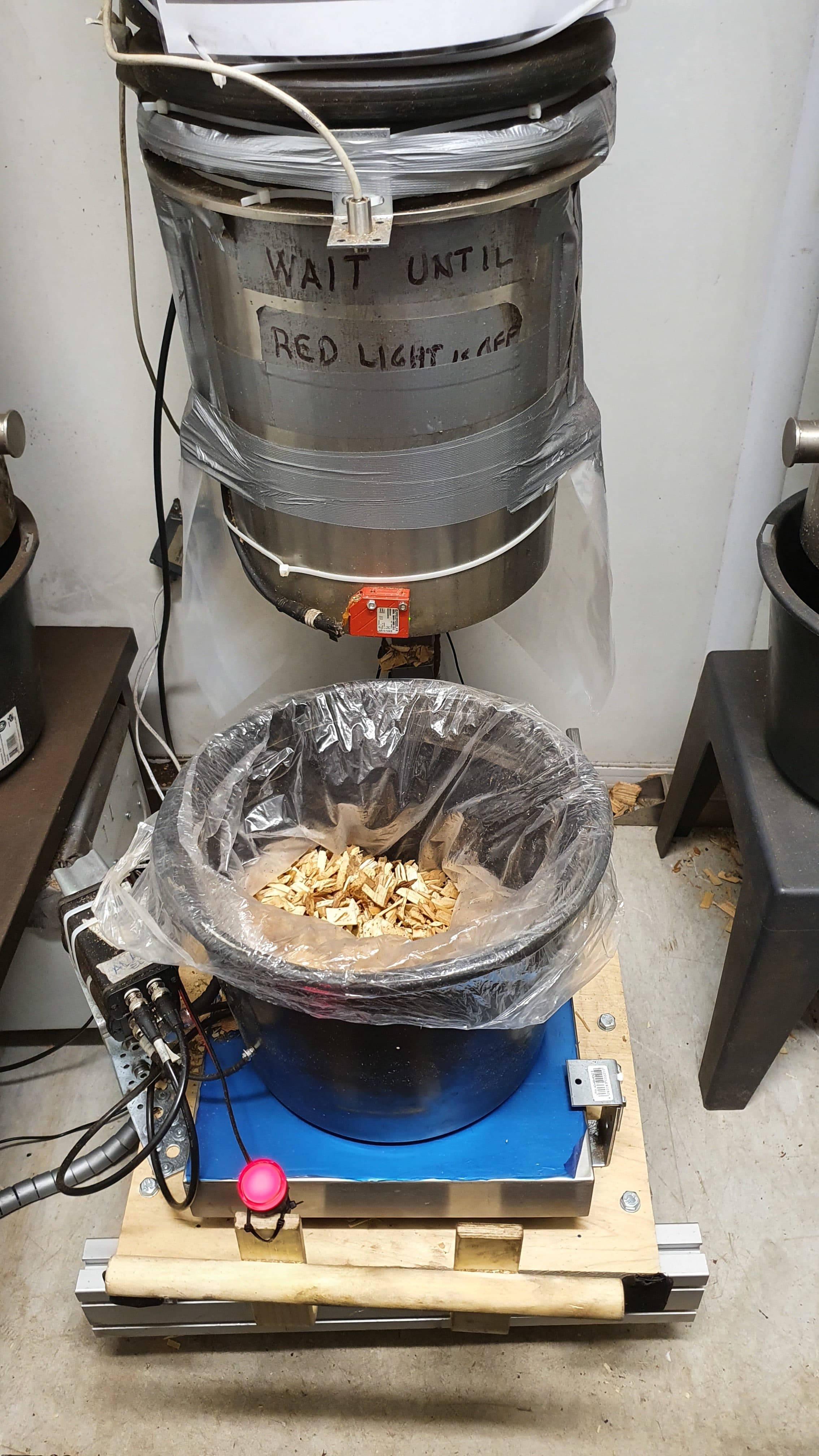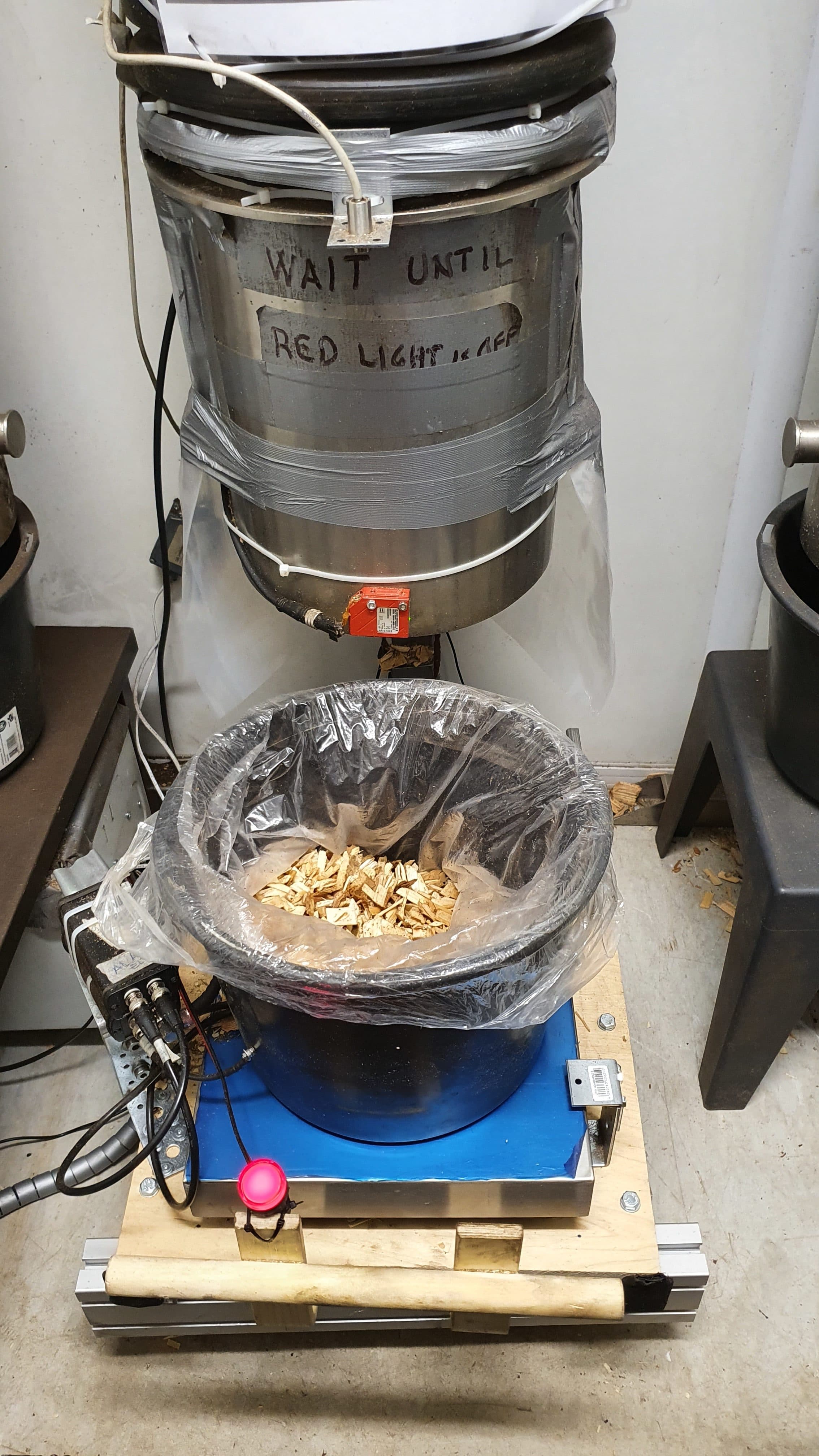 "Sampling and measuring are the most important processes in determining fuel quality. Billing is based on these samples. Now when we can connect a reliable measuring device to the Q-Robot, we think we have found the missing piece for our offering, "says Juha Huotari, CEO of Prometec.
"Cooperation with Prometec is vital to us. In this way, we get hundreds of samples measured and analyzed per month and we can develop our product more accurately, Elmo funding has made it possible to develop this new technology, "says Heikki Sonninen, CEO of Puumit Oy.
Traditionally, trucks transporting biofuels have been sampled manually with a shovel. This causes an error in the moisture determination because obtaining representative samples manually is very challenging and time consuming. It is not possible to spend too much time on sampling per load, as during the busiest times of the heating seasons over one hundred trucks can arrive to the site and all of them needs to be sampled. Prometec's sampler collects samples automatically, reliably and representatively before unloading.
"We have often been asked that either we can also measure the moisture of samples in real-time. That is why we have joined this development project, because our customers want these solutions and we want to serve them as well as possible. We see the measurement of samples as a challenging but potential task. It is clear that measuring equipment will be integrated into every Q-Robot, because it has so many benefits for customers, "says Huotari from Prometec.
Future quality control is comprehensive. Both sampling and quality measurement should be automatic and accurate. By combining an automatic sampler with Q-Robot and Puumit measuring equipment, this big leap towards automatic quality control right at the receiving point, is possible to do.