Prometec to deliver second automated sampler to Savon Voima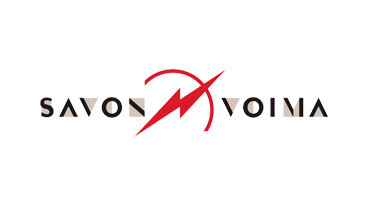 A step towards a carbon neutral tomorrow – Savon Voima invests in biofuel quality testing equipment at Iisalmi power plant
Savon Voima invests in automatic sampling equipment at Iisalmi power plant. A sampling robot will automatically take samples directly from trucks carrying biomass before unloading. Sampling plays an important role in determining the quality of the biomass to be burned. Knowing the exact quality per load improves the energy efficiency of the power plant by optimizing the logistics and combustion process. This investment is one step towards Savon Voima's carbon neutrality target.  The sampler is scheduled to be in operation in 2023 and will be supplied by Prometec Tools Oy of Kajaani.
"We have found Prometec's sampler to be a very effective solution in Joensuu, from where we have a good experience over several years. This positive experience and good results helped us a lot in making the investment decision in Iisalmi," says Kari Anttonen, Production Manager at Savon Voima.
"For us, safety at work is also an important part of our values, and by automating the sampling process, we can secure the working safety of our drivers and make our fuel quality control process more efficient," Anttonen continues.
"Our cooperation with Savon Voima has already started in 2017, when we delivered the automated sampling equipment to the Joensuu power plant," says Juha Huotari, CEO of Prometec, and continues, "The continuation of our cooperation and the additional investments are proof that Savon Voima has found Q-Robot and the sample handling equipment useful and that the company wants to invest in the quality of its fuel and thus in the sustainable use of biomass.
The automated sampler is expected to bring efficiency to the use of biomass in Iisalmi by increasing knowledge of the material being burned.
– We want to contribute to the well-being of the region and provide sustainable energy services to our customers. The investment in the automatic sampler will provide us with valuable information on biomass, which will enable us to optimize our processes and use biomass efficiently and sustainably," says Anttonen.
Prometec Tools Oy is a Finnish technology company established in 2015, specializing in the production of biomass quality control equipment and services. Prometec currently operates in four countries and its automated sampling equipment collects samples from more than 65,000 trucks and 12,000 railcars every year. Prometec's main product is the Q-Robot automatic sampler.
Savon Voima Oyj is an energy group offering a wide range of energy services and the best-known energy brand in Eastern Finland. Our goal is to be fully carbon neutral by 2030. The Savon Voima Group consists of the parent company Savon Voima Oyj and its subsidiaries Savon Voima Verkko Oy and Savon Voima Joensuu Oy. The Group is wholly owned by Savon Energiaholding Oy, which is owned by 20 municipalities in the area of operations. The Group's business activities include electricity transmission, electricity generation and district heating, as well as customer services for energy operators. The group's turnover in 2021 was approximately EUR 229 million and it employs approximately 210 people.