Case: Kainuun Voima
Comprehensive biomass quality control service
Kainuun Voima produces heat and hydropower. The thermal power plant has been built on the formerUPM's factory site in Tihisenniemi, Kajaani. The power plant burns about 470 cubic meters of fuel per hour at full capacity. 95-97% of this amount is domestic fuels.
The power plant's gross electrical power is 88 MW, which would, for example, allow almost 1.5 million 60 W lamps to be used simultaneously.
Kainuun Voima is one of the first customers of Prometec. Our cooperation has continued since 2013. The scope of our cooperation with Kainuun Voima has gradually increased and we are currently taking overall responsibility for Kainuun Voima's quality control of incoming fuel loads.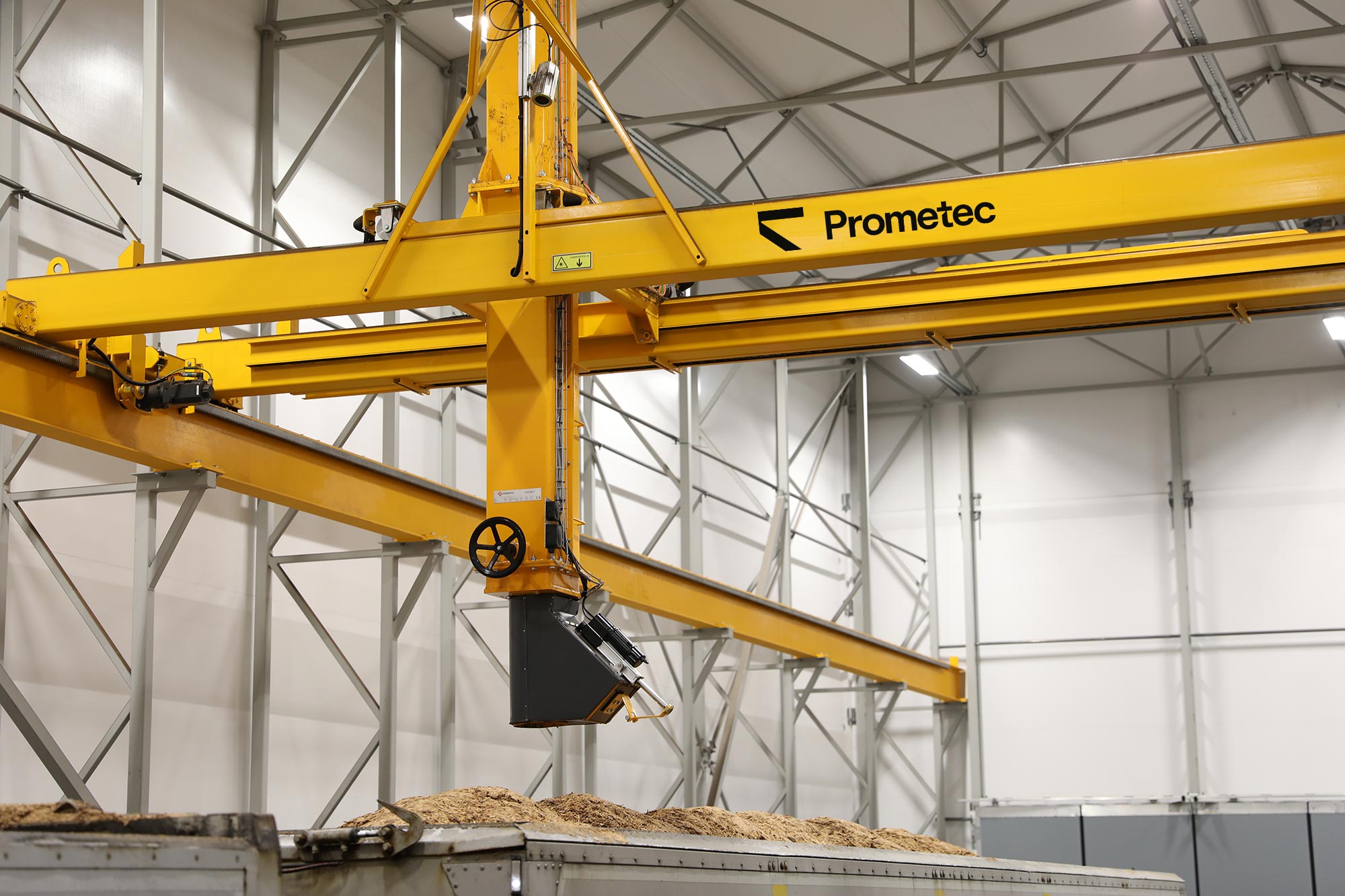 Kainuun Voima recommends Prometec
"Kainuun Voima has invited tenders on these services a few times, but we have arrived on the conclusion that there is no sense in giving up a great partner."
"The reason we value Prometec as a partner is that they are committed to this service and continuous development."
-Kimmo Keinänen, CEO, Kainuun Voima
Benefits for our clients
Buying a comprehensive service from the same supplier tells us that things have been done right and, most importantly, it also tells you that the things done have been useful. The services, know-how and equipment we sell to our customers provide measurable benefits to our customers. We believe it is the best measure of our success.
"The overall benefit for Kainuun Voima has been purely economic."
"We have been able to focus on our core business."
-Kimmo Keinänen, CEO, Kainuun Voima